2020 was a challenging year for us all. With Covid cancelling and affecting every aspect of our fundraising and contributing to significant additional expenses to provide service.
The Ship Bottom Volunteer Fire Co has and will continue to provide 100% volunteer, no-cost, minimal property tax impact fire and emergency services to our community.
Your support is vital! Please consider making your donation online.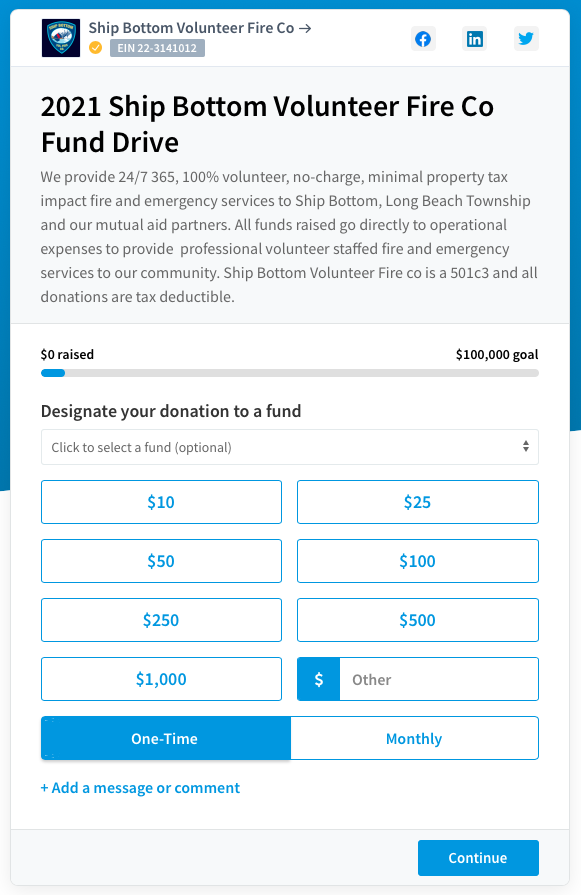 https://givebutter.com/embed/c/Ship_Bottom_Volunteer_Fire_Co